Bizeeo™ takes care of the marketing so you can take care of your business!
Marketing Agency
Bizeeo™ is a Media and Marketing Agency headquartered in Montgomery, Alabama, providing Public Relations, Marketing, and Promotion Services for small business organizations in the Montgomery River Region.
We provide a variety of Marketing Services1 which include Small Business2 Marketing, B2C Retail Marketing3, and B2B Marketing4 solutions designed to meet or exceed your business organization's goals and objectives.
We Are Local Marketers
There are far more Marketing Strategies floating around Montgomery than there are practitioners of such.
The Marketing "Mix"
(Yes, we're using "marketing mix" out of context, but we sort of make up for it below.)
There are far more Marketing Strategies floating around Montgomery than there are practitioners of such. In some cases, it's a good thing when a marketing technique is no longer effective. Other times, it's a crying shame when marketers don't do what they've promised.
We're not referring to marketing activities that didn't pay off, as no one can guarantee a positive outcome. We're referring to the Online Marketers that make NO attempt to do what they say they will do, either through ignorance or deception.
It's sad to learn of Montgomery business owners that have been taken advantage of, but it's commonplace in today's fast-paced and confusing Internet landscape.
There are a few things you should know about Bizeeo™ and how we operate, and we hope you find the following information useful when choosing an Marketing Service Provider.
When we say "Local Marketing", we're not only referring to our services.
We are TRULY a "Local" Marketing Company in Montgomery, Alabama, and we know that's important to many of you. We're located in Midtown Montgomery in the Hillwood area, near Zelda Rd with easy access to Interstate I-85.
If you're comfortable working with a Marketing Agency that's not local, we can help you, too!
Beware of The Marketing Minefield


Many Online Marketing Service Providers are One-Trick Ponies.5
They possess skills in only one field, have very little experience and sometimes practice outdated marketing techniques.
Examples include:
Traditional Marketers & Advertisers (Print, TV, Radio, Billboards)
The Yellow Pages
I.T. Support Specialists
Computer Programmers & Web Developers
Software Trainers
Website Designers
SEO Specialists
Graphic Designers
Bloggers, Writers and Authors
Social Media Enthusiasts
Computer "Gurus"
Technology Lovers
Hobbyists & Dabblers
Did we miss any?
Marketing Specialists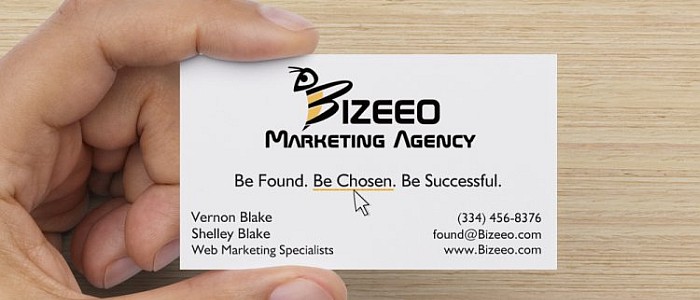 Bizeeo Marketing Agency entered the Marketing "Business" in Montgomery NOT because we did ONE thing well.
We have knowledge, skills and experience in all of the aforementioned fields. Our core competency is Project Management, enabling us to understand (and anticipate) how all the disciplines work together.
We are NOT "experts" in anything. We are "Specialists".
It even says so on our business card.
Marketing Ethics
At Bizeeo™, we are forward-thinking, open-minded skeptics.
These are traits that serve us well as Montgomery "Marketing Specialists".
Today, the Marketing Industry changes at a dizzying rate. Sadly, this has lead to the rise of marketing service providers that prey on unsuspecting business owners.
At Bizeeo™, we pride ourselves on our ability to evolve as new marketing technologies are introduced, and adapt to the changing behaviors of Montgomery consumers. We accomplish all of this while staying true to you, our Montgomery client, and serving your best interests.
And if we don't know how to do something, we TELL you!
Bizeeo Marketing Agency can demonstrate, not "talk about", what we have done for other clients in Montgomery, Alabama and what we can accomplish for your Montgomery business as well.
What Is Marketing?
Don't worry, we will be brief.

Marketing is a business management process, or Marketing Mix that includes the "4 P's":
Product
Pricing
Place (Marketing Channels)
Promotion
Still awake? We understand.
Bizeeo Marketing Agency believes most marketing definitions are either obsolete or poorly adapted for today's consumer.
Marketing Redefined
Frankly, we think it's a stretch for us to call ourselves "Marketers" in the traditional sense.
Simply stated, we believe our Marketing "role" is to fulfill demand in Montgomery that ALREADY EXISTS!
There are a few recently coined marketing terms that touch on this concept, including:
Permission Marketing6
Inbound Marketing
At Bizeeo™ our goal is to deliver Marketing Solutions and Results that meet or exceed your expectations.
Does your Marketing Provider have a Plan?
Bizeeo Marketing Agency develops specific, well-defined Marketing Plans for Montgomery Area businesses like yours.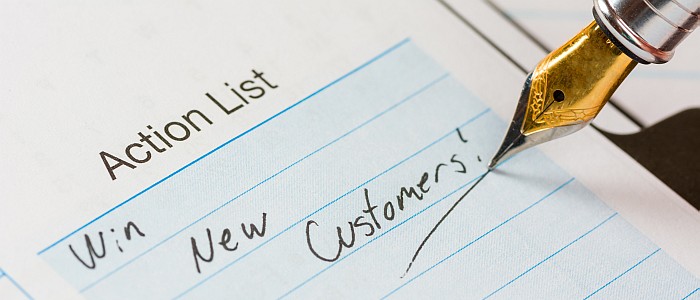 Marketing is no longer about finding customers, it's about ensuring Montgomery customers can find you.
Marketing Techniques
Our marketing techniques focus on organic search results, NOT pay-per-click or other online paid advertising services.
Bizeeo is NOT affiliated with any online software, hosting or advertising service.
We are NOT affiliate resellers, and we do NOT earn royalties or commissions from the services we recommend.
This is beneficial for your Montgomery business in several ways, including:
You pay only for services you need
You utilize services that are the best fit for your organization
You never become dependent on a single service or service provider
You save money
Small Business Marketing
Bizeeo Marketing Agency provides Small Business Marketing in Montgomery, Alabama, developing B2B Marketing Strategies for businesses just like yours.

Our success depends entirely on your success!
B2C Marketing
Bizeeo™ understands Retail Marketing is about converting potential Montgomery consumers into new business customers, new customers to repeat customers and repeat customers to loyal customers.
Search engine rankings, website visitors and Facebook "likes" are important milestones, but sales are the ultimate measure of marketing success.
Contact Bizeeo Marketing Agency and let's have a frank conversation about your marketing needs in Montgomery, Alabama. No pressure, no hype.
Just plain-spoken, straightforward advice.
Learn more About Bizeeo »