Our Web Design Services are NOT just about creating another "pretty" website.
Web Development
Bizeeo Marketing Agency is a Web Designer1, Developer2, and Webmaster based in Montgomery, Alabama.

We provide affordable, professional Web Design3, Web Development4, and Website Maintenance Services for Small Business in Montgomery, Alabama5, the Montgomery River Region, and from coast to coast in the USA.
Website Design in Montgomery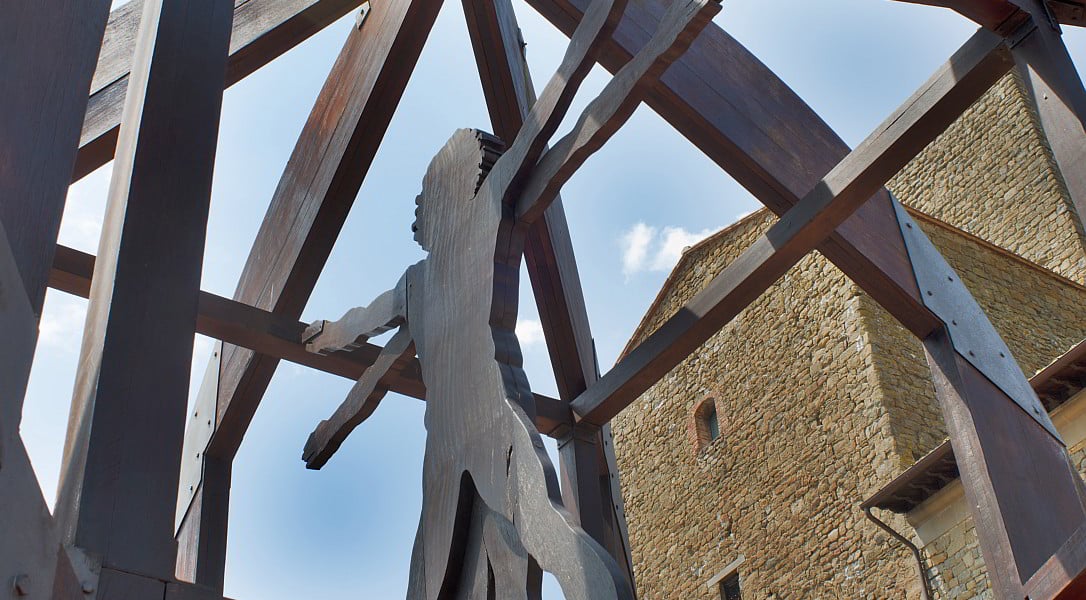 Bizeeo™ understands the importance of Website "Design", but NOT in the way you may think.
What is Web Design?
We cannot overstate the importance of understanding the meaning of "design", especially in the context of a website.
Hint: It's NOT only about aesthetics! And it's NOT only about "storytelling". It's not about being cool, trendy or cutting-edge. These are all buzzwords and phrases that can be interpreted any number of ways.
Bizeeo™ places a premium on "pragmatic" Web Design.
What is Pragmatic Design?
A pragmatic design approach supports your overall marketing efforts.
A website is only one component of an effective web marketing strategy. It should NEVER hijack your primary mission.
If website "design" focuses only on aesthetics, it often leads to a poor user experience. Examples include distracting or trendy design elements that lead to confusing navigation and a frustrating user experience.
Additionally, "designing" for the desktop (larger screens) without considering mobile devices will eliminate many of your potential customers.
Bizeeo™ employs a "Mobile First" design approach on all of our websites, along with a healthy dose of perspective. First and foremost, your website's primary purpose is to provide Online Marketing Automation for your offline Montgomery business.
Form Follows Function
There is a LOT to consider before you dive into a Web Design project.
We believe the Roman architect Vitruvius6 got it right way back in 15 B.C. when he wrote (translated):
"The ideal building has three elements; it is sturdy, useful, and beautiful."
Note the emphasis on practical use before aesthetics.
For solid, ethical and practical Web Design Services, contact Bizeeo Marketing Agency and learn more about how we approach Website Design differently (and effectively).
Web Content Development
Simple site map schematic by Bizeeo™
Shared in Montgomery, Alabama during a workshop presentation.
Date created: Apr 3, 2014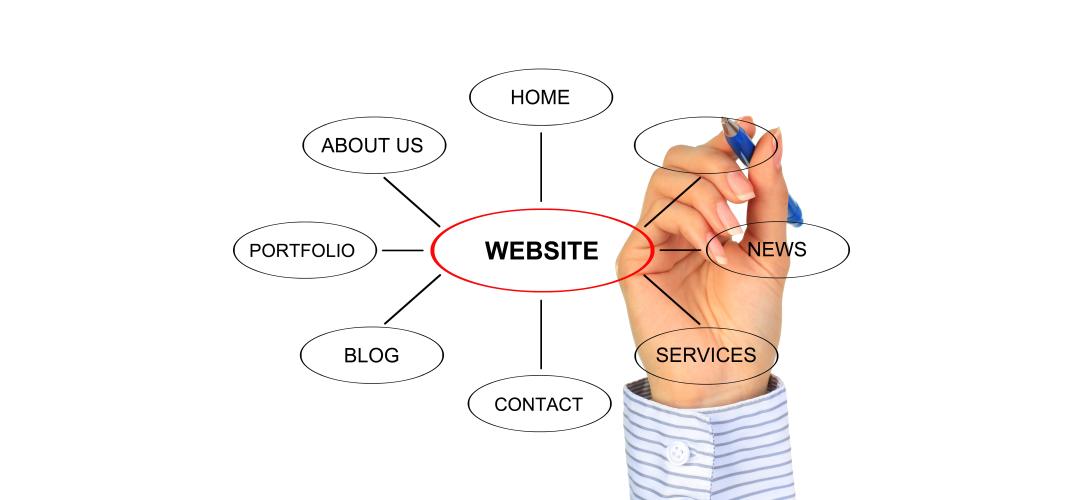 For many Montgomery establishments, a well-designed website is the backbone of your business.
Websites With Purpose & Meaning
Properly crafted web content enables your website to serve as your Montgomery-area online brochure, business card, calling card, salesperson, advocate and reference source.
Your website is your "virtual" headquarters capable of promoting your Montgomery business 24/7 – 365 days out of the year.
Your business website7 provides the instant gratification that your potential Montgomery customers demand in their busy, hectic lifestyles.
For smaller organizations, a professional site design is a great way of instilling confidence and looking bigger than you actually are.
Website Structure
Bizeeo™ spends a LOT of time planning the "structure" and developing the content for your business website.
The web content planning process typically begins with a simple site map similar to the illustration shown above, and focuses on several issues which include:
Required number of web pages
Types of pages
Web page content
Web page names
Web page URLs
Menu navigation
User requirements
and much more…
Website Promotion

Bizeeo Marketing Agency understands that your Internet site serves as the hub for ALL of your marketing activities, with the goal of driving customers to your website so that they will drive themselves to your local Montgomery business.
Websites are unique because they provide the only method whereby a potential customer can discover, learn about, interact with, make judgments about, and choose whether or not to contact your Montgomery business:
From ANY location in Montgomery, Alabama or abroad
At ANY time of day or night
On ANY device
Website Performance
With Bizeeo™, your Montgomery business can rest assured your website is in good hands.
We monitor its performance 'round the clock and always adhere to Google's "Webmaster Guidelines" 8 that outline "quality design and best practices".
Website Marketing

To be perfectly clear, Bizeeo™ does NOT promote websites!
We promote the Montgomery-area business behind the website. That's what makes Bizeeo™ different from other Montgomery Website Designers.
Prior to building a website, Bizeeo™ spends time simply talking with you, the business owner. We visit your Montgomery-area business and/or follow along when you're providing services in Central Alabama.
This enables Bizeeo™ to make VERY important decisions about your website, including its structure, layout and content, BEFORE the design process begins. This ensures your website contributes to your overall marketing strategy and success.
We develop an intimate understanding of your Montgomery business to ensure your website conveys:
Who you are
What you do
Where you are located in the Montgomery, Alabama River Region
Your Montgomery Metro service area
How you conduct business
The products, services and message you are selling
Website Findability
Bizeeo™ websites enable your business to be "Findable" on the Internet. What does this mean?
Your Montgomery business must be listed in the Google (or Bing, or Yahoo) search results in response to search terms relevant to your product, service and unique message.
For example, if you owned a restaurant in Montgomery, Alabama serving Italian cuisine, you should be findable on a smartphone, in the middle of the night, by a potential customer with an appetite for Fettuccine Alfredo, even if they are unaware you exist.
A search for "montgomery italian food" should enable one to quickly and easily discover your restaurant and make lunch plans, at that moment, for the following day.
Chances are, you discovered THIS web page by performing a Google search for "web design in montgomery al" (or similar website-related keywords).
What does Bizeeo™ do to make all of this work?
We design websites that are attractive, professional and "intelligent".
Our websites can be quickly and easily updated from any Internet-connected device.
We optimize the display of your website for mobile devices such as smartphones.
We list your business with all of the important Montgomery business directories and provide a link to your website.
We optimize each important web page so it can rank well in the search engines.
First Impressions Matter (Video)
Watch our 30-second promotional video (below) and learn more about our Montgomery Web Design Services, or visit our YouTube Channel: Web Design Services »
After all we've said, Bizeeo™ still know it's important that your website provide a good first impression for Montgomery consumers, even if on a subconscious level.
After ensuring your customers can find you, we make sure they stick around and take action!
Video transcript:
"When it comes to websites, first impressions really matter!
That's why Bizeeo™ offers superb websites that will help elevate your Montgomery business to a new level. We're experts (specialists) at designing and building professional websites in Montgomery that exceed our client's expectations.
Whether you're interested in a site from scratch or a redesign of an existing site, we're glad to work with you to determine the optimum design to suit your needs. Call Bizeeo™ for a free consultation."
End transcript
Responsive Web Design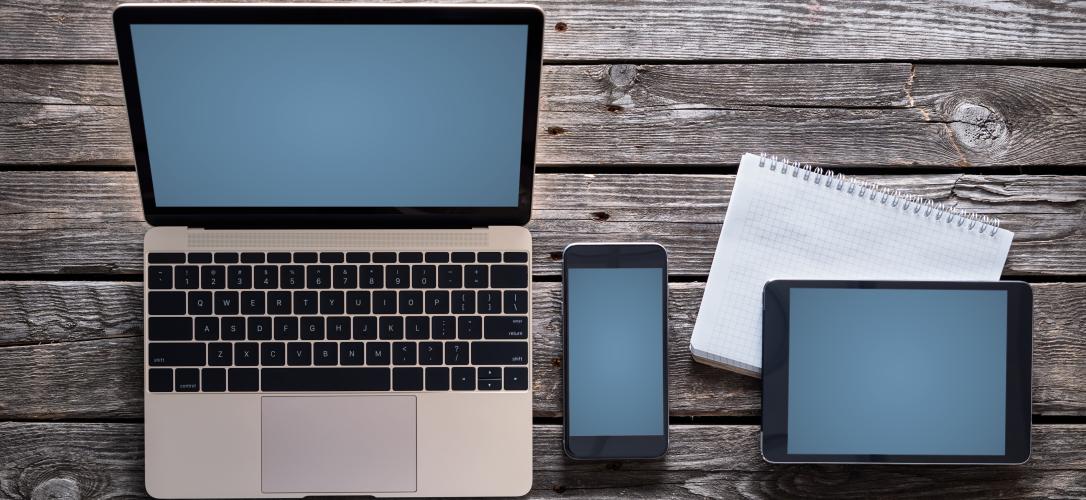 Google announced in May 2015 that "more Google searches take place on mobile devices than on computers in 10 countries including the US".10
Mobile Web Browsing
Bizeeo™ provides Responsive Web Design services that satisfy Small Business owners and their Montgomery-area customers by creating Mobile-friendly websites that are attractive, easy to navigate, and quick-to-load.
Bizeeo Marketing Agency is a "Mobile-first" Web Developer based in Montgomery, Alabama.
We're located near Zelda Rd and Interstate I-85 in Midtown Montgomery.
Mobile-friendly Websites
It is essential that your Montgomery business website be "Mobile-friendly" (aka "Mobile-ready" or "Mobile-optimized").
While your website might look great on a desktop device (larger screen), but if not properly optimized it can be a nightmare to navigate on mobile devices.
This leads to excessive scrolling (the dreaded "horizontal scroll"), squinting and zooming to interact with the content, making your website virtually useless for existing and potential customers.
Mobile Websites & Consumer Behavior
Montgomery-area online window shoppers will abandon your website if they encounter the much-dreaded "horizontal scroll"!
Most mobile searchers (which is most likely over half of your potential customers) will click away from your website immediately if it doesn't employ a responsive design.
Bizeeo™ will design a website with content that's easy on the eyes, simple to navigate and effortless to consume both on smartphones and tablets as well as traditional platforms like desktops and laptops.
When we say "content that's easy on the eyes", we mean ALL content, including:
Text
Images
Videos
Audio players
Also, we avoid (like the plague) unnecessary, distracting "bells and whistles" that add nothing to the website browsing experience, but DO cause problems like slow-loading web pages and "bouncing" or "dancing" content.
Responsive Design Solutions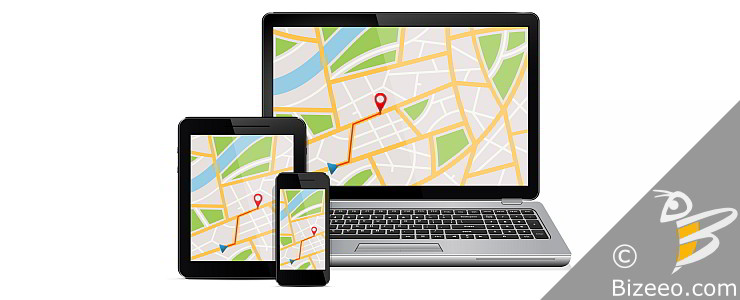 Bizeeo™ ensures your website automatically adapts and displays on any size screen, regardless of the type of device, screen resolution, orientation, or choice of web browser.
Responsive websites are also described as "fluid", "flexible", or "adaptive".
This website employs Responsive Web Design technology. If you're currently on a mobile device, it will already be apparent. If you're on a desktop device simply grab the corner of your web browser, shrink the window size and observe what happens.
Additionally, your website will be capable of recognizing the target viewing device. This enables your website to display a modified version of the menu navigation that is Mobile-friendly and intuitive.
Mobile-friendly Designation

Recently, Google began specifying in its mobile search results whether or not a website is "Mobile-friendly"!
Keep Your Customers Happy
The importance of a Responsive Web Design cannot be understated:
Mobile searchers find it frustrating when a website is not "Mobile-friendly"
Google has made it easy for users to identify responsive websites by tagging them "Mobile-friendly", also making it easy to avoid outdated, undesirable websites.
Google has a preference for websites that improve user experience11, and is "experimenting with has designated mobile-friendly criteria as a ranking signal". Do we need to repeat this one? Should we SHOUT? 🙂
It's also VERY important to note that a website's mobile-friendly status is another "design" and "usability" issue that is now an important Search Engine Optimization task.
This underscores what Bizeeo™ asserted for years; effective Website Design is first and foremost about performance!
"Mobile First" Design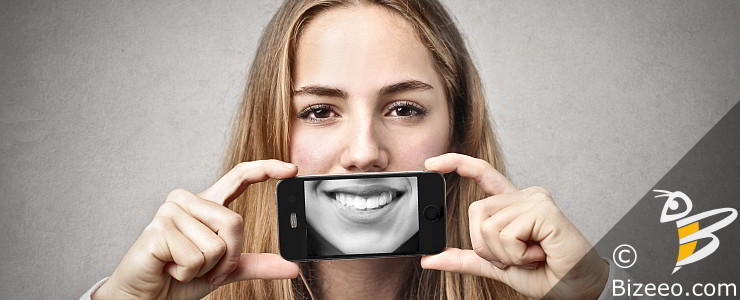 At Bizeeo™, we take all of this talk about Responsive Design VERY seriously. How so?
We employ a "Mobile First" design approach with all of our website projects.
What does this mean?
We no longer consider the desktop or laptop view of your website the "default", "primary", or "real" version. To think that way simply no longer makes sense.
In the same way an architect visualizes in three dimensions before beginning to design a structure, Bizeeo™ visualizes your website design on all web-enabled devices before we start the process. For good measure, we've been known to design client websites while surrounded by a desktop, laptop, tablet and smartphone for quick reference and verification purposes.
If a decision must be made regarding the use of a particular design element, the tie-breaker ALWAYS goes in favor of the mobile device. If the design element in question doesn't look good or function properly on a smartphone, it's out-the-door!
Our web design approach is truly "mobile first", and our websites are 100% device agnostic.
One Website for All Devices
It's important to note that responsive web design techniques result in a SINGLE website optimized for viewing on all web-enabled devices. It ELIMINATES the necessity for a separate, mobile version.
This means there is only ONE website to maintain for all the different devices on which it may be viewed, saving development and maintenance costs.
Bizeeo Marketing Agency creates Responsive Websites that look great and work seamlessly on all devices.
Contact Bizeeo™ for a free demonstration and consultation.
WordPress Web Design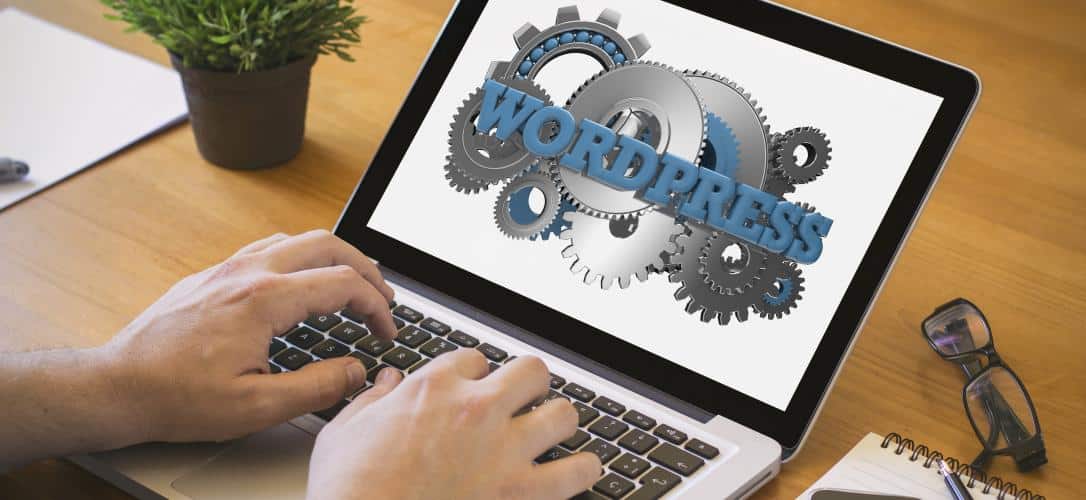 Bizeeo Marketing Agency is a WordPress Web Developer based in Montgomery, Alabama.
We design our websites for professionals, small business, and nonprofits using WordPress, the most popular Content Management System in Montgomery (and the world).
WordPress Website Software
WordPress12 development began in 2003 as a Blogging Platform and has since grown into one of the most popular Web Design Tools in the world.
As of April 2016, WordPress was used by more than 26.4% of the top 10 million websites13.
It is popular with both personal bloggers sharing home recipes AND Fortune 500 Companies like Best Buy, eBay and Sony.14
Bizeeo Marketing Agency works exclusively with WordPress Software to build websites and blogs for Montgomery Businesses and organizations.
Why WordPress?
There are many reasons Bizeeo™ builds websites with WordPress.
These include:
Easy to learn
Comes with a full-featured blogging capabilities
WordPress Themes save a LOT of money (more on this)
WordPress expertise is easy to find (large, worldwide support community)
WordPress is popular (even with Google)
An SEO-friendly platform (that's good for search engine rankings)
e-Commerce works well with WordPress
WordPress Website Templates
There are thousands of WordPress Templates, or WordPress "Themes", freely available for use with WordPress software.
The advantages of using WordPress and WordPress Themes are numerous, and enable Bizeeo™ to:
"Jump start" your website design project
Keep development costs to a minimum
Shorten the development timeline
Provide customers the ability to visualize, early in the development process, what to expect from their specific website design
Make future website revisions to the theme layout and content quickly and with less effort
Even when using the same WordPress Theme, no two Montgomery-area website designs ever look the same.
WordPress Themes are very customizable, and when combined with the core WordPress software, enable Bizeeo™ to create unique, professional websites at a fraction of the cost of traditional, start-from-scratch websites.
At Bizeeo™, we practice what we preach.
Bizeeo Marketing Agency's website (the website you are now viewing) is built with FREE WordPress software and utilizes a FREE WordPress Theme named "Goran".15
WordPress is Web-Based
At Bizeeo™, all of our WordPress Web Designs are web-based.
This is significant because:
You can access your Montgomery website from any Internet connected device in the world, at any time of day or night, and make site revisions and updates.
There is no software to download on your computer.
WordPress websites are easy to work with.
If you can compose an email message or manage a Facebook account, you are ready to get started. No programming or high-level technical skills are required.
WordPress Blogs
Every website Bizeeo™ creates comes with full-featured WordPress blogging capabilities built-in to the software.
This enables new content to not only be added quickly and easily, but automatically managed and presented to website visitors in a way that is predictable, consistent, easy to locate, and simple to navigate on any device.
All of this is possible because at it's core, WordPress is a CMS, or Content Management System.
What Is a Content Management System?
A Content Management System, or CMS, is a web application designed to make it easy for non-technical users to add, edit and manage a website.
Not only do content management systems help website users with content editing, they also take care of a lot of the "behind the scenes" housekeeping tasks like:
Automatic generation of navigation elements
Enabling content to be searchable and indexable
Keeping track of users, their permissions and security settings
and much more…
WordPress Design Considerations
Bizeeo™ customizes WordPress Websites and Blogs with several objectives in mind.
These include:
WordPress Flexibility
Bizeeo Marketing Agency can build websites using WordPress and WordPress Themes pre-designed for nearly any purpose, industry, or business located in the Montgomery, Alabama River Region.
Website examples include:
Blogging websites
Brochure websites
Nonprofit websites
Educational / School websites
Church / Worship
Art & Art Gallery
Medical / Healthcare
Music
Employment Agency
Restaurant
Hospitality
Personal / Individual
Professional Services
Forums
Newsletter / Magazine
Photography / Portfolio
And any combination thereof
WordPress Redesign
Bizeeo™ also provides WordPress redesign services for your existing Montgomery website.
Even if your website is not a WordPress site, we can convert it to WordPress faster (and cheaper) than it would take to redesign your existing website with it's existing software.
Bizeeo Marketing Agency creates affordable WordPress Websites that are easy to navigate, pleasing to the eye, with the ultimate goal of supporting your overall Digital Marketing goals.
Contact Bizeeo™ for a free quote.
e-Commerce Web Design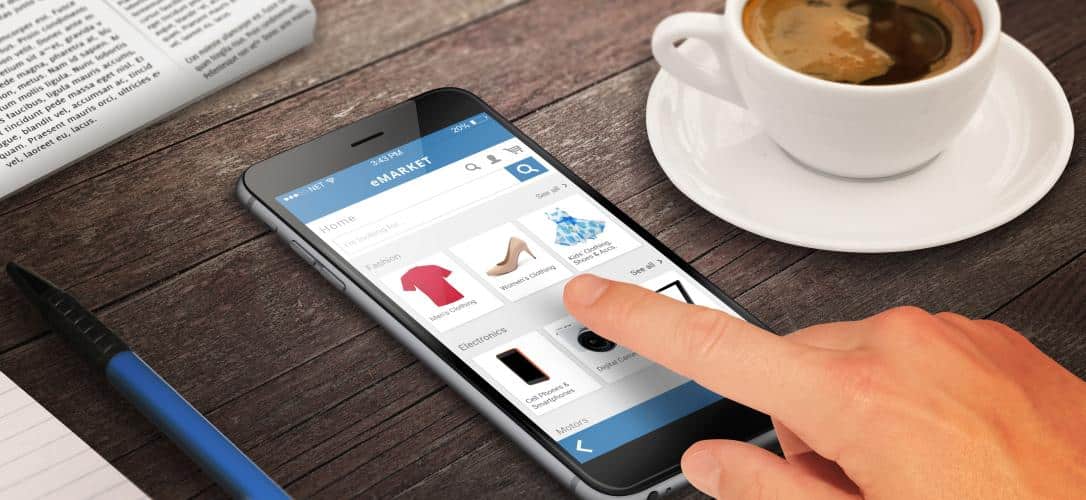 Our e-Commerce services enable your business to accept online payments, handle event registrations and provide Online Shopping options for your customers.
Online Shopping
Bizeeo Marketing Agency is an e-Commerce Web Developer based in Montgomery, Alabama.
We're located near Zelda Rd and the Hillwood Club neighborhood16.
What is e-Commerce?
e-Commerce is shorthand for Electronic Commerce.
Variations of spelling, case and syntax include:
E-commerce
Ecommerce
eCommerce
E commerce
In the broadest sense, eCommerce is defined as a business transaction conducted over an Internet connection, typically between two businesses (B2B)17 or a business and a consumer (B2C)18.
An e-Commerce event occurs when a buyer provides the means for money to be digitally transferred to the seller in exchange for a product or service.
If the item purchased is a digital product like music or software, it can usually be downloaded after the method of payment has been confirmed by the seller.
For tangible products, arrangements are made so that the buyer either picks up the purchased item from the seller (for example, a local Montgomery business) or the product is delivered to the buyer's address via a parcel shipping service.
e-Commerce Websites
Some websites offer e-Commerce as a method to sell items that compliment their primary "offline" Montgomery-based products or services.
An example would be a restaurant that sells gift certificates, branded apparel or specialty condiments on their website with the goal of generating dine-in customers.
Websites that offer products incidental to their primary, or core, business functions typically look and feel more like a traditional website.
The web pages or entire website is typically referred to as an Online Store.
e-Commerce Website Integration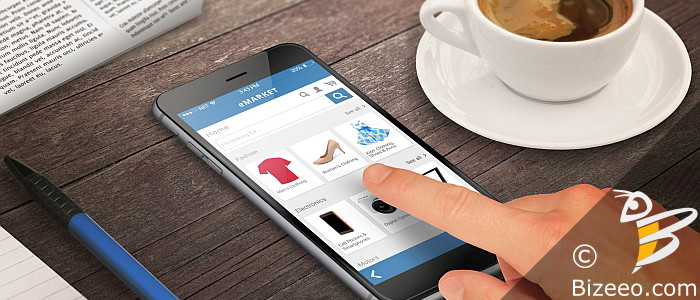 Websites created for the sole purpose of selling products online are specially designed to accommodate online shoppers.
An emphasis is placed on presentation and categorization of products, as well as simplifying the browsing experience and streamlining the purchase and check-out process.
Bizeeo™ can incorporate e-Commerce as part of your website, or make it the focus of your online presence. We also specialize in WordPress e-Commerce websites.
e-Commerce Security

Today's customers are tech savvy and security conscious.
If you expect them to provide private information like shipping address and payment information, an eCommerce shop owner must provide a safe and secure online environment.
Security measures includes:
SSL Certificates: sites with the green padlock icons and HTTPS designation in the web address URL (see image below).
Trusted Payment "Gateway": a service like PayPal that is capable of processing online transactions while protecting sensitive, private information, both personal and financial.

Bizeeo™ has a Comodo SSL Certificate installed on our website (visit our homepage for verification).
Online Stores
An Online Store requires a great deal of attention.
While a good e-Commerce software solution will automate purchases, human intervention is required for many tasks, including:
Uploading product images, descriptions, and detailed product info
Defining shipping and tax parameters
Managing inventory
Processing sales
Responding to customer inquiries
e-Commerce SEO
The success of an e-Commerce store depends greatly on properly implemented online marketing techniques.
SEO, or Search Engine Optimization, techniques are just as important to an e-Commerce Store as they are for a traditional website, if not more so.
The larger the number of products offered, the greater the complexity of the site structure and SEO requirements needed to attract site visitors.
The adage "If you build it, they will come" simply does NOT apply to most e-Commerce Websites without a comprehensive website promotion strategy.
e-Commerce Marketing
Bizeeo™ can provide all the setup and ongoing technical maintenance services needed to keep your Montgomery e-Commerce site healthy and functional.
We also provide e-Commerce marketing, blogging and other online promotional activities so your products can be found several ways, including:
Your business website
Social media networks
Email newsletter campaigns
Other web properties
e-Commerce Services
Bizeeo Marketing Agency handles all the geeky stuff so you can focus on business management tasks.
Let's have a frank discussion about your marketing needs and whether our e-Commerce Services are right for your Montgomery, Alabama business.
Contact Bizeeo™ for a free consultation or proposal.
Webmaster Services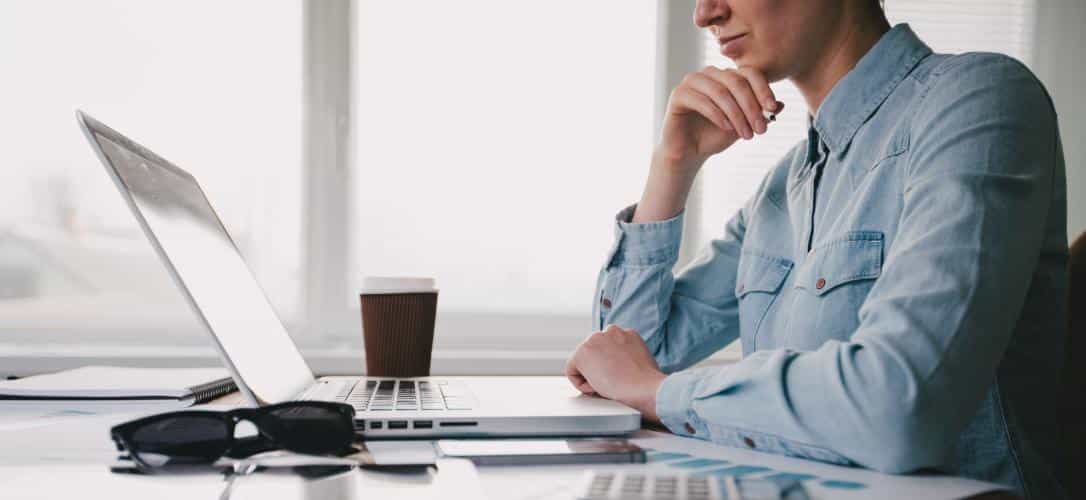 Bizeeo Marketing Agency is a Webmaster based in Montgomery, Alabama.
We're located near Zelda Rd and Hillwood Shopping Center in Midtown Montgomery.
We offer Web Maintenance, Webmaster Services and Website Management Outsourcing for Small Business in Montgomery and abroad.
Website Management Services
Website management is time consuming!
After your website is published to the World Wide Web, there are many ongoing tasks required to keep your website current, healthy and functional.
Managing your website will take a lot of time, diligence and discipline.
Bizeeo™ provides webmaster and website management services that keep your website content about your Montgomery, Alabama business up-to-date, secure from malware, and protected from loss.
Web Maintenance Services
Web Maintenance typically includes many tasks.
Examples of maintenance tasks include:
Adding or revising content
Changing website structure and appearance
Revising website navigation and usability
Overseeing website backups
Upgrading software
Monitoring website downtime and security status
and much more…
Website Outsourcing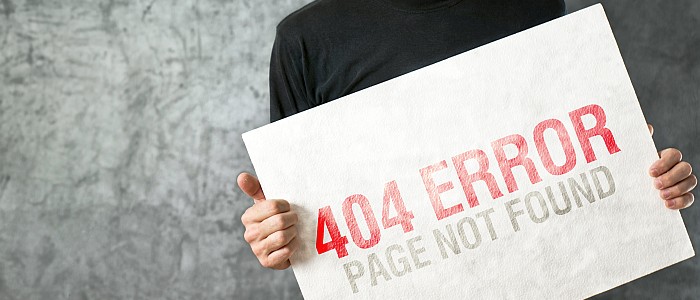 Bizeeo Marketing Agency can handle all of your webmaster duties, or they can be shared.
For example, a Montgomery website owner may be comfortable publishing all of their own blog posts, but prefer to leave the more "technical" activities for Bizeeo™.
Also, a website owner may find themselves overwhelmed and need us to step in for a while.
Bizeeo™ is flexible.
Contact Bizeeo Marketing Agency and learn how we avoid the dreaded "404 Page Not Found" error message!20
Web Design Near You
Oh me, oh my! Bizeeo™ provides Web Design Services wherever in the world you might be. But we're always available for small business websites in Montgomery and other Alabama cities, including:
Free Consultations
Contact Bizeeo Marketing Agency in Montgomery, Alabama for more information about all of our Web Design solutions and ongoing services.
We provide free consultations, price quotes, and website reviews.
We are a jargon-free service provider – no technobabble spoken here.
We look forward to providing the best Website and Web Design experience possible!